Samsung tech working on way for 5G in 2020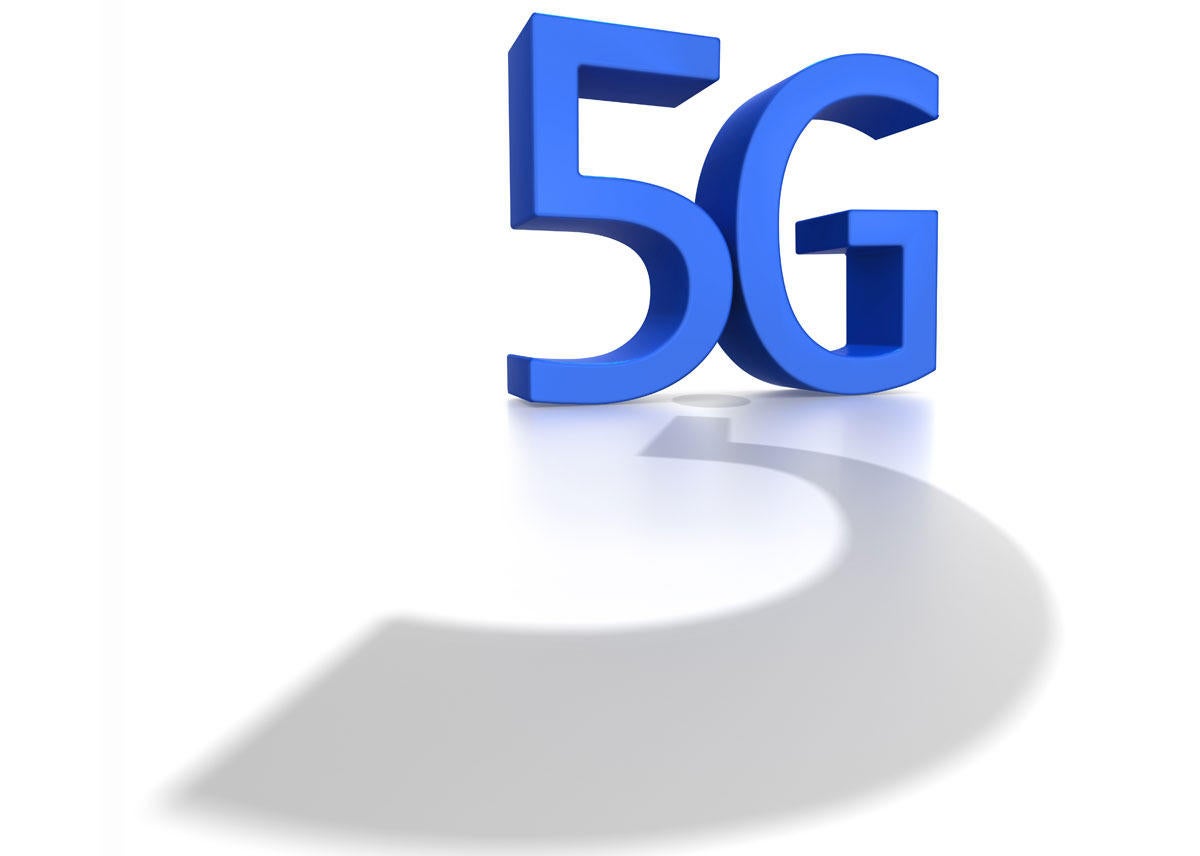 Existing 4G networks for mobile devices still have limited global reach, but that's not going to keep 5G technology waiting in the wings. Samsung announced Monday that it has developed some transceiver technology that can deliver 5G speeds in the 28Ghz frequency at 1.06 Gbps for a distance of two kilometers.
According to the company, this is the first adaptive array transceiver technology in the millimeter high-frequency wave band for cellular communications.
Several companies are looking at high-frequency ranges for next generation cellular networks. Working in those millimeter ranges presents problems because high-frequency signals aren't transmitted well over distances and have trouble penetrating buildings.
Samsung believes its latest technology can address those problems. It provides high speed transmission—1.06Gbps—over a good distance—2 kilometers—in a millimeter bandwidth—28GHz.
Samsung
Samsung says it's able to use adaptive array transceiver technology for cellular communications in the millimeter high-frequency wave band.
"The adaptive array transceiver technology, using 64 antenna elements, can be a viable solution for overcoming the radio propagation loss at millimeter-wave bands, much higher than the conventional frequency bands ranging from several hundred MHz to several GHz," Samsung explained in a statement.
The company expects to commercialize that technology into 5G networks by 2020.
That date isn't just wishful thinking by Samsung, according to Nitin Bhas, a senior analyst with Jupiter Research.
"Considering the current stages of research and the rapid development of the market itself…2020 is indeed a reasonable prediction for the finalization of 5G standards and rollout," he told us via email.
"It is worth mentioning that 4G LTE is still not capable of providing its peak theoretical capacity," Bhas added. "Keeping this in mind, the next generation 5G technology will not be just about achieving those peak capacity or data rates; it needs better and efficient use of the spectrum."
5G challenges
That won't be easy, according to Ken Rehbehn, mobile analyst for infrastructure for the Yankee Group. "Making more efficient use of spectrum is hard to do because LTE really takes us to the edge already," he said.
That's why companies are looking to higher frequency bands for 5G.
"There are big challenges moving to these bands for personal communication," Rehbehn said. "These personal devices that people carry in their hands are difficult environments for antenna technology."
"When you look at these higher frequencies for a 5G type service down the road, the challenges are enormous," Rehbehn added.
Jens Zander, professor and dean at KTH Royal Institute of Technology, said in an interview with IDG News Service that he isn't convinced that Samsung can overcome the poor signal propagation characteristics.
"At these frequencies the wavelengths are so short that all obstacles become massive. Even your own body casts a large shadow. That has been shown by a number of studies," Zander said.
The key to building faster networks, especially indoors, lies in coming up with better ways of putting a larger number of smaller base stations closer to users, according to Zander.
Very high frequencies have been used successfully in the past with microwave dishes, focused beams and large antennas. "With a handset, you don't have that," Rehbehn said. Samsung's technology might work well at a base station. "There's still work to be done on what that means for a handset," Rehbehn observed.
Earlier this year, Japanese telecom NTT DoCoMo publicized a successful 10GHz experiment it performed in the 11GHz band using a van with 24 antennas to maintain the link. Others have also announced 5G plans, including the European Commission. In February, vice president Neelie Kroes announced a €50 million (US$65 million) investment in research to deliver 5G mobile technology by 2020, with the aim of putting Europe back in the lead of the global mobile industry.
"All vendors are looking to the future," Rehbehn said. "There is no official 5G so many suppliers are trying to stake out some territory. Companies are taking advantage of that vacuum to start painting a picture of their readiness for the next wave."